WE HAVE MOVED, CLICK HERE FOR THE DETAILS

Brunswick Instrument, LLC
Provides the Following Products and Services:

Precision Dimensional Measurement, Testing & Inspection Instruments


Gages (Gauges) for Quality Control, Quality Assurance (QC / QA) and Metrology


Gaging Equipment - Dimensional Gages - Dimensional Gaging

Click on the links below for more product information

"Metrology Processor"
MP-2, MP-4 & MP-8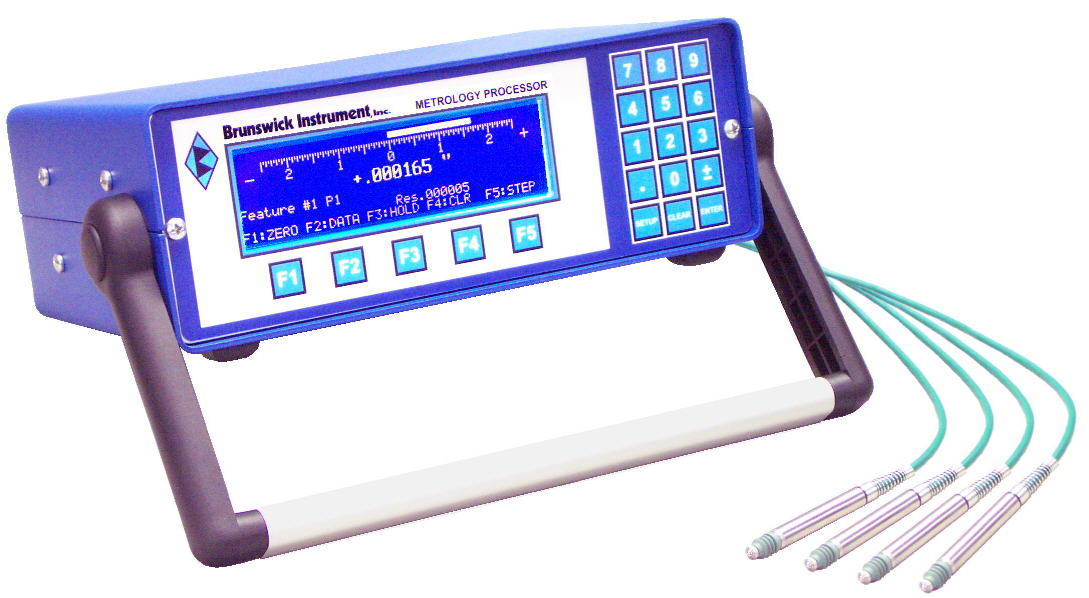 Brunswick's new Metrology Processor is a multi-input, precision dimensional inspection
display that incorporates powerful data processing capabilities and offers compatibility
with a wide variety of linear gage probes and digital encoders.
Click here for more information

Brunswick gauging products are in use by hundreds of manufacturing companies, large and small, in many different industries. Our products inspect or control critical dimensions of components made of metal, plastic, glass, rubber, paper and other materials.

Link to: American Measuring Tool Manufacturers Association
Want More Information?
Contact us with your requirements by phone, fax or email.